Jennette Cable, ND, CTN, CCH, ST, RSHom (NA)
I am an Integrative Healthcare Provider that treats the person who just so happens to have undesirable symptoms. I will use whatever holistic healthcare tools in which I have been properly trained to support you in regaining your desired level of wellness. I run a Family Practice and work with children and adults of all ages to offer support for most physical, mental and emotional conditions.
While I have a sincere passion for classical homeopathy, I am also trained in a variety of other healing modalities, all of which seek to rebalance the energetic disturbance that precedes dis-ease:
Traditional Naturopath, certified by the American Naturopathic Certification Board as a Certified Traditional Naturopath (CTN)
Certified Classical Homeopath certified by the Council for Homeopathic Certification as a Certified Classical Homeopath (CCH)
Certified CEASE Therapist
Certified in Sound Healing Therapy through the Globe Sound and Consciousness Institute
VoiceBio® practitioner (ST)
Rhythm Entertainment Intervention® provider
Member of the Sound Healers Association.
Preceptor of homeopathy and naturopathy for the Aurora Family Medicine Residency – Integrative Medicine Rotation in Milwaukee.

My practice is located within the Creative Care & Wellness Center, a wellness education facility for those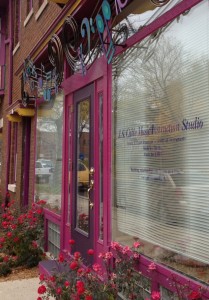 seeking creative and non-pharmaceutical healthcare approaches. For more information on my other healing modalities and the plethora of services offered at Creative Care & Wellness Center, visit www.creativecarewellness.com.