Jennette Cable, ND, Certified Traditional Naturopath (CTN)
The reason some people get sick when faced with a pathogen and some people do not is rooted in the concept of susceptibility. If you are susceptible to a specific disease, you may fall ill. If you are not susceptible, you will remain healthy. Disease is not caused by a pathogen, but rather by the body's ability or inability to deal with a pathogen effectively. The body possesses the innate ability to heal itself. This ability is strengthened or weakened by environment, lifestyle, nutrition, and stress management choices.
Traditional Naturopaths educate clients to utilize nutrient-dense food, healthy lifestyle choices, and natural remedies such as homeopathy, vitamins, minerals, or herbs to support your body during your path towards wellness. Traditional naturopaths are not licensed medical doctors, do not diagnose disease, and do not prescribe pharmaceuticals.
Naturopathic care begins with a comprehensive interview and discussion of your health history and diet record, after which follows an in-depth discussion on how to utilize food as medicine. Your naturopathic consultation also provides counseling on various orthomolecular supplements to bring the body back into balance.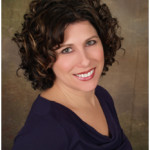 Contact the center today to schedule a Naturopathic Nutrition and Supplements Consultation. Sign up to receive our newsletter and you will  receive information on dates and times of ongoing traditional nutrition classes taught in CCWC's raw foods and lacto-fermentation kitchen!